Phallic rings
The phallic ring is a small sex toy that can give you great satisfaction. There are many types, shapes and materials, ready to best meet your needs.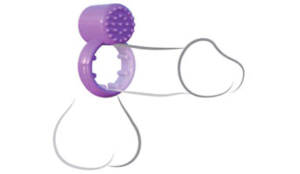 Penis Ring or Cockring
The phallic ring (also called "penis ring") are worn at the base of the penis and sometimes also include the testicles, and by applying slight pressure, they slow down blood pressure, thus resulting in a more vigorous and lasting erection. For this reason they are among the most loved erotic toys by men, but not only … Very often this phallic ring has stimulating pads or small vibrators to tickle the pleasures of women.
Showing all 15 results