Vaginal balls
Object of well-being and pleasure, these are sex toys dedicated to the practice of Kegel exercises and the rehabilitation of the pelvic floor. Available in several versions, in silicone or metal, with one, two or three balls, the Geisha Balls are the obligatory passage for every woman who wishes to take care of her femininity starting from the muscles of one of her most important erogenous zones: the vagina. .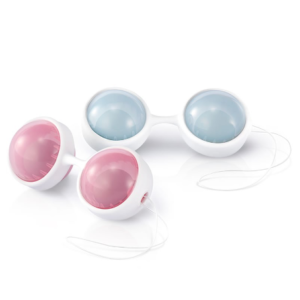 The results of pelvic gymnastics are extraordinary: reduction of stress incontinence and intensification of orgasm. The most loved?
The Luna Beads by Lelo.
Showing 1–21 of 22 results